The Challenge
One of Snapchat's ongoing comms objectives is to demonstrate AR Leadership and relevance in culture, especially with a Gen Z audience.
The Approach
2021 shone a spotlight on emergency first aid, with global moments such as Denmark's Christian Erikson collapsing midway through a Euros game raising questions worldwide around how we would respond in a crisis.
In fact, 97% of young people believe first aid education would improve their confidence, skills and willingness to act in a crisis.
Snap developed AR for ER, teaching the fundamentals of one key element of First Aid, CPR, with the help of AR.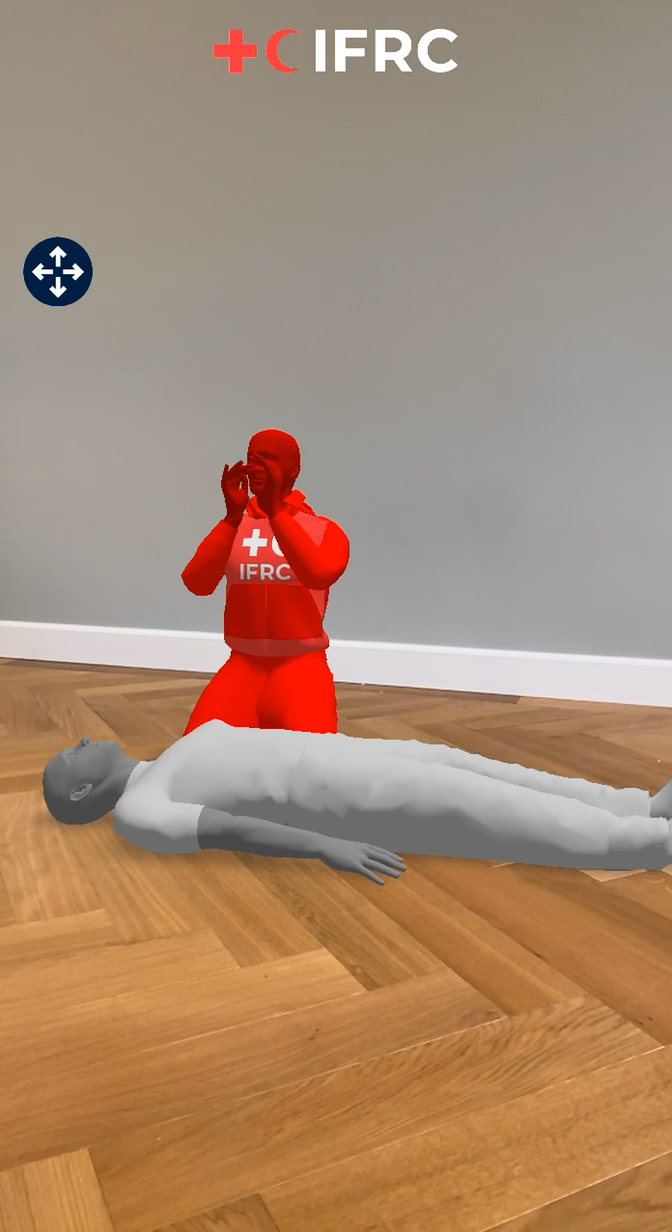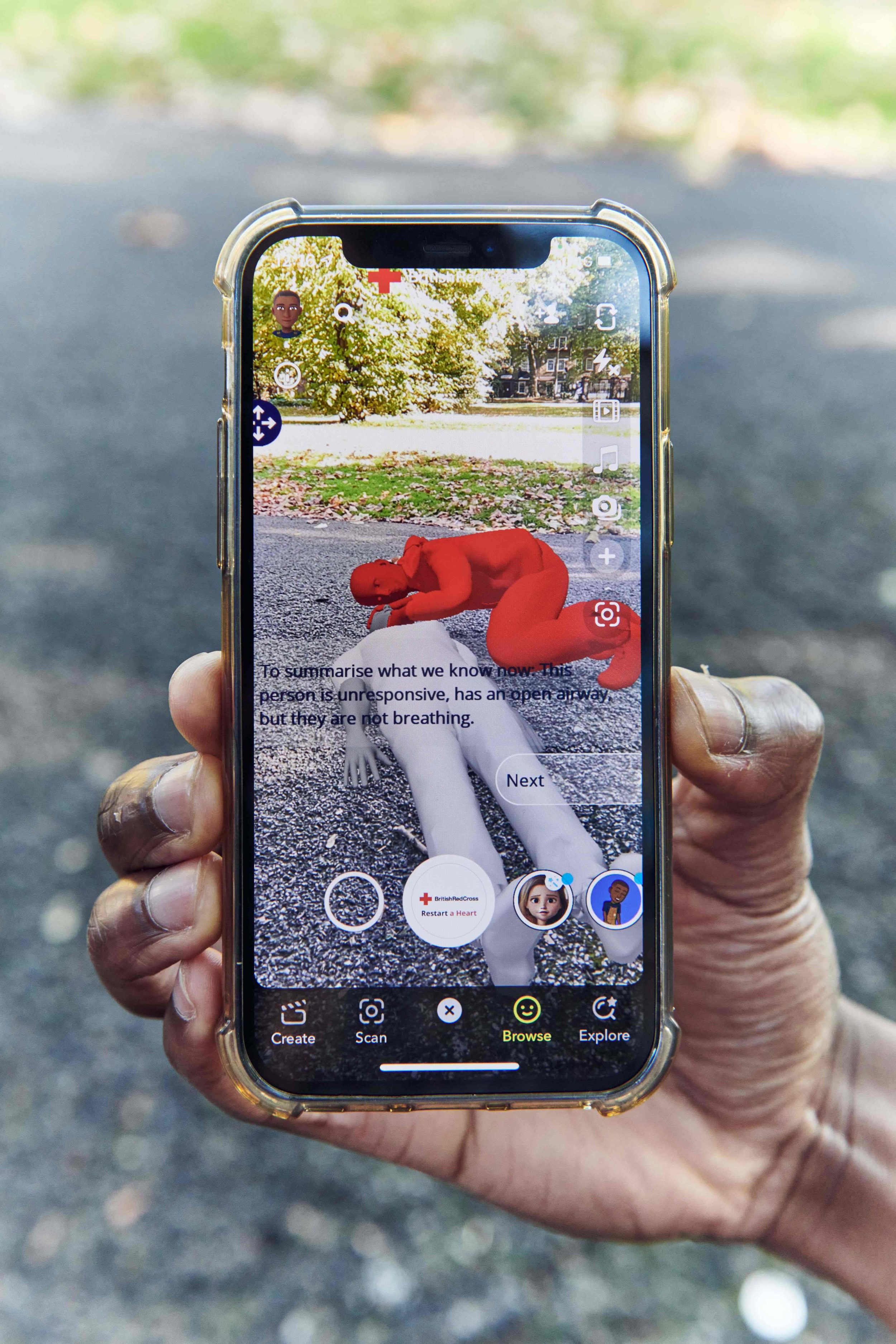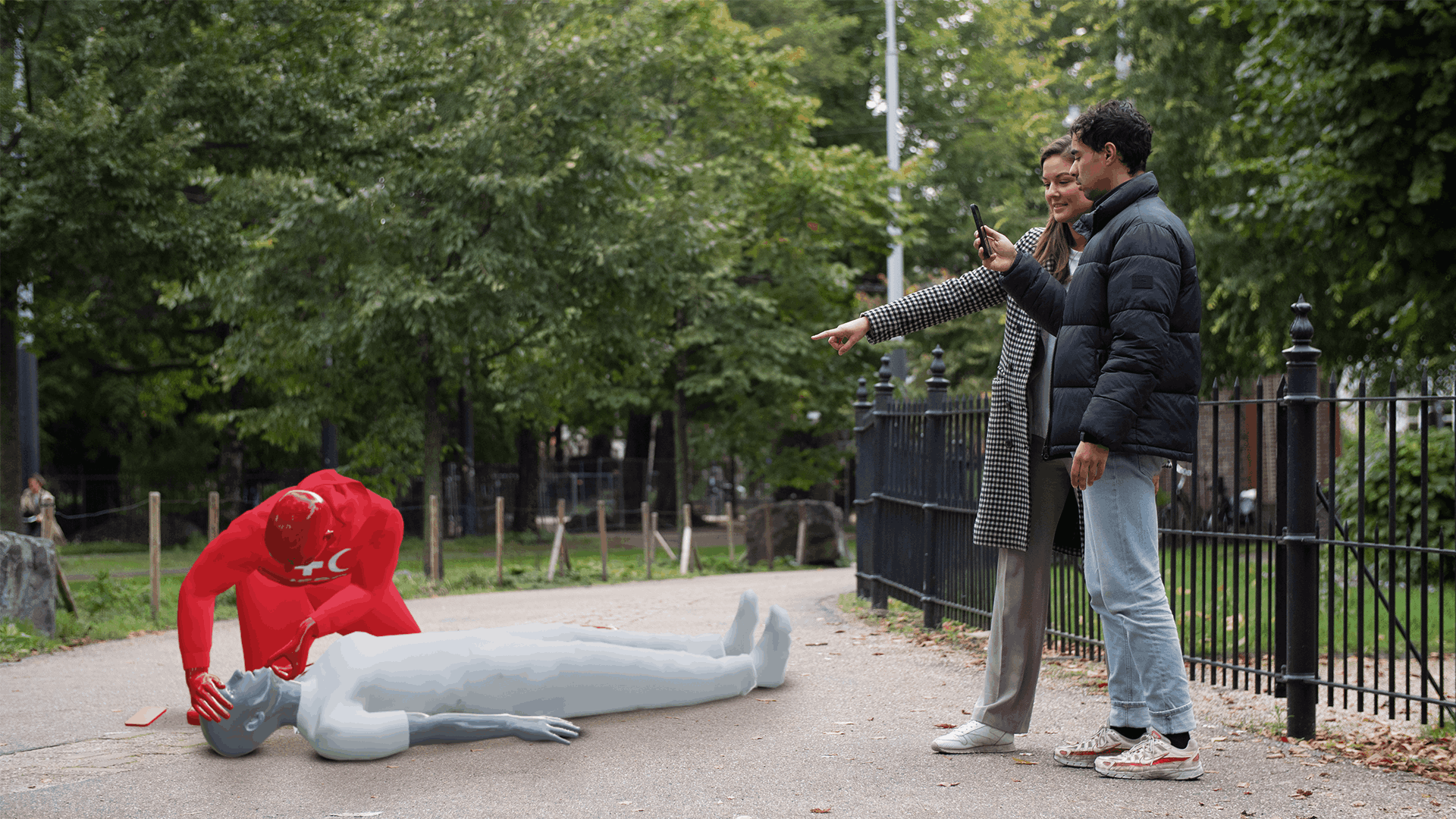 The Solution
In partnership with The International Red Cross, the new Screen Savers lens was born, using spacial alignment with infographics on how to administer CPR. Now and indefinitely on the platform, users can learn the basic principles of CPR through this interactive guide.
Coinciding with Restart a Heart Day on 16 October, the richness of the topic meant that could target a breadth of audiences including Snapchatters, parents, students and a whole host of others.
We worked with leading talent, Fabrice Muamba, who had himself suffered a cardiac arrest on the pitch in 2012 as our spokesperson for this campaign, speaking with truth and experience on the importance for everyone to learn this basic life-saving skill.
It also allowed us to engage with a Gen Z audience, 375M in fact already engaged and on Snapchat, of whom the training of basic lifesaving skills might not be accessible.
The campaign helped to showcase Snaps AR leadership, the utility of AR, as well showcasing 'Snapchat for Good'.
The Results
lifetime views of coverage