Three, is the magic number
July 4th, MAD//Fest 2023: Wow, what a night we had on that hexagon stage. The evening had already been fantastic, but little did we know, the best was yet to come as the Pretty Green Group walked away with not one, not two, but three incredible awards – this must be how Jack Nicholson feels at the Oscars!
The first trophy we proudly brought home was the Best Idea/Concept Award, and it was all thanks to our innovative 'FML Store' campaign for Not on The High Street. We poured our hearts and creativity into this project, and it's truly humbling to see it receive all the recognition that it has.
Next up, we were thrilled to clinch the Best B2C Campaign Award for our Play-Doh 'Parenting is Messy' campaign. Who knew that showcasing the messiness of parenting through colourful play could strike such a chord with audiences? We did, and it's incredibly rewarding to have it acknowledged.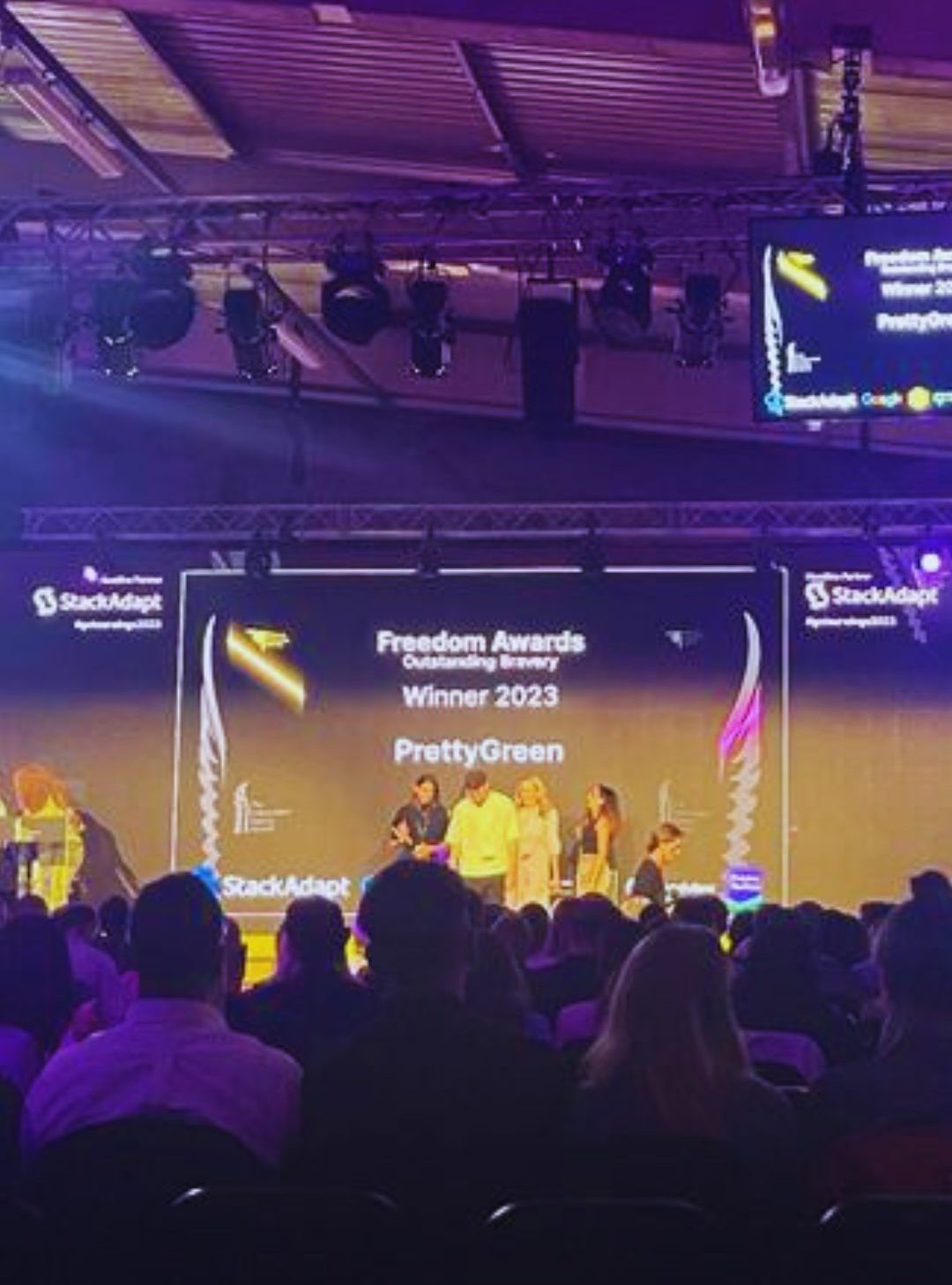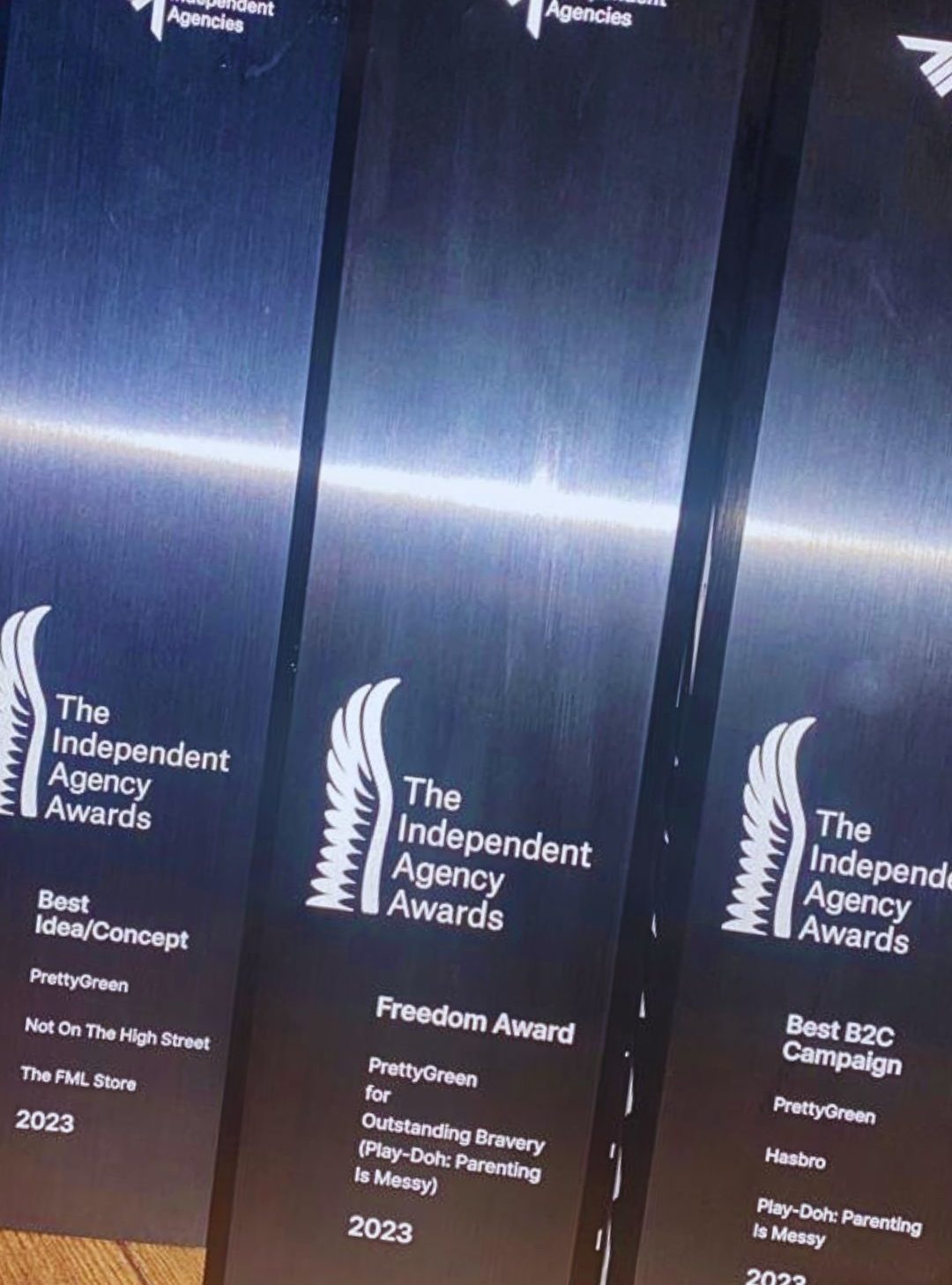 But the highlight of the evening had to be receiving The Freedom Award for Outstanding Bravery, a testament to our dedication and audacious spirit. This award recognised the remarkable work we did in collaboration with Hasbro and Play-Doh, and it's an honour that we're incredibly proud of.
Not to mention, our Play-Doh campaign almost nabbed a fourth award with a Highly Commended mention in the Best Use of PR category – so close, but still a reason to celebrate!
The Independent Agency Awards celebrate a special, exclusive group of creative companies made up of individuals that are bound by a shared spirit of independence, ideas, and purpose, not just by the services they provide.
Of course, none of this would have been possible without the dedication and brilliance of our team. They consistently deliver outstanding work, and we couldn't be prouder of their unwavering commitment.
Lastly, we want to extend a heartfelt thank you to the judges of the Alliance of Independent Agencies for recognising us among such tough competition.
As we reflect on this unforgettable night, we're even more motivated to push the boundaries of creativity and continue delivering exceptional work for our clients. Here's to more exciting adventures and accomplishments in the future!